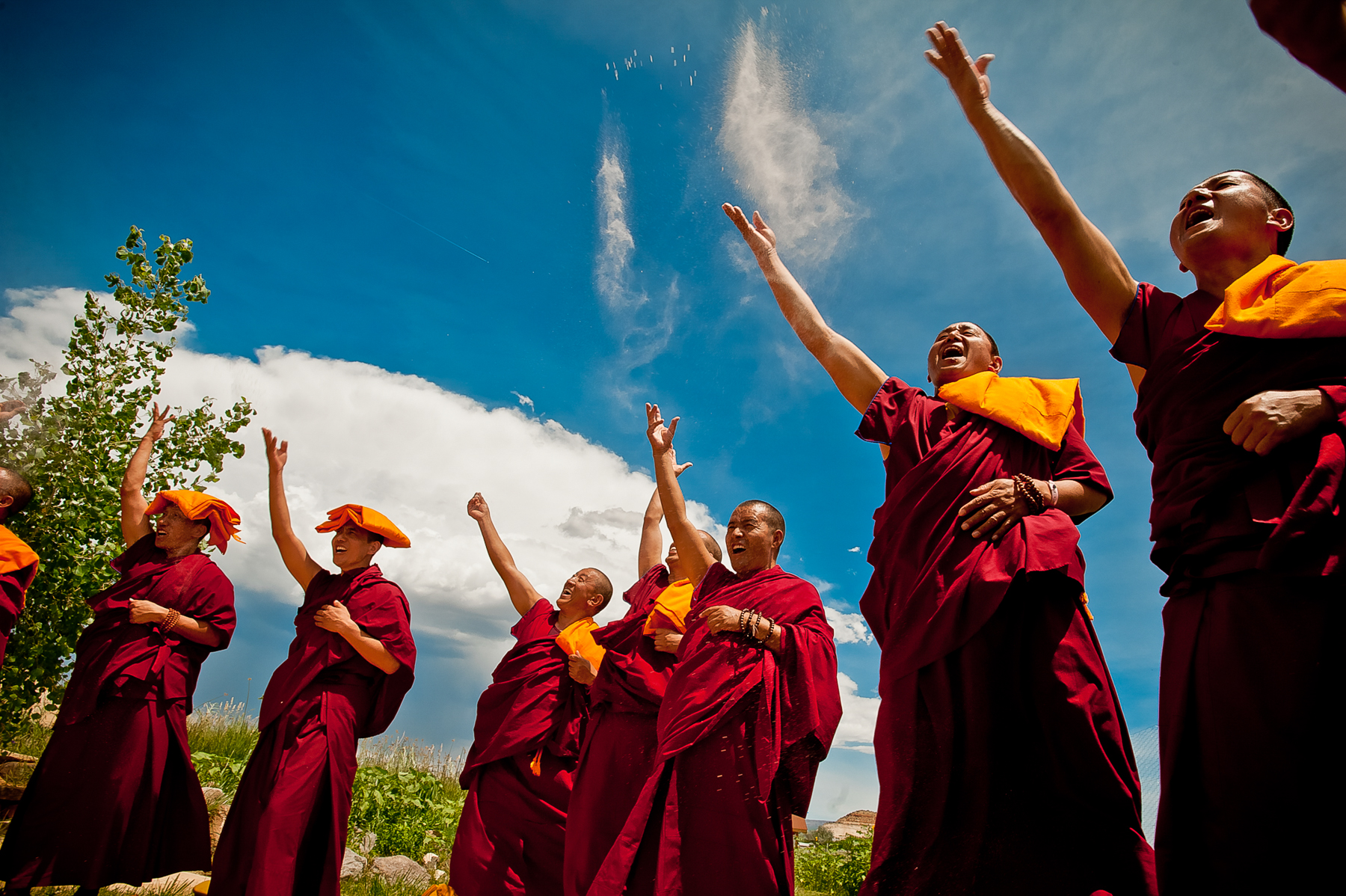 The Monks of Drepung Loseling
The monks of Drepung Loseling are returning to Boulder Town! They will be with us August 5-7. Please join us for ceremonies, gatherings, teachings and blessings. All events will be on the grounds of the Boulder Mountain Lodge. We will be requesting donations for all events and gatherings, that will go directly towards supporting their monastery. The Monks will also be setting up a store with many delightful offerings including lovely jewelry and Buddhist items—all proceeds benefit the monastery.

Please call the restaurant at 435-335-7464 if you have questions or wish to make reservations for dinner during this time.
There are still a limited number of rooms available at Boulder Mountain Lodge if you wish to stay on the grounds (it gets you more time and access to the monks). Call them directly for reservations 435-335-7460.
Schedule:
Monday, August 5, 2019 • 7 pm
Greeting gathering for the arrival of the monks.
Tea and ceremonial rice will be served.
Tuesday, August 6, 2019 • 7-8 pm
Finding Peace of Mind in Difficult Times — Teaching on the lawn of the Boulder Mountain Lodge with the Geshe
Wednesday, August 7, 2019 • 8-8:30 pm
Ceremony for Purifying the Environment and Bringing in the Blessings
Thursday, August 8, 2019 • 9-9:30 am
Farewell to the Monks — Blessings, photos and goodbyes
About the Monks
The Drepung Loseling Monastery, first established in 1416 near Lhasa, Tibet, was for centuries the largest and most prestigious monastery in Tibet. Housing ten thousand monks at its height, it was the largest monastic institution in the world. With the Chinese invasion of Tibet in 1959, the monks fled and monastery was closed. Today, three thousand monks reside at the rebuilt monastery in India.
Every summer, a group of Tibetan monks from the monastery visit us in Boulder. The monks are chosen to go on tour around the world to demonstrate traditional Tibetan arts to raise awareness of the plight of the Tibetan people. While they're here, the monks enjoy Tibetan food with us, create mandala art, and perform sacred temple chants and dances for visitors. It's an unforgettable experience for everyone.
When the monks depart, they leave behind a deepened, almost palpable feeling of openheartedness and loving kindness, a conspicuous hum of what the Tibetans call dekyi: happy, blissful energy.